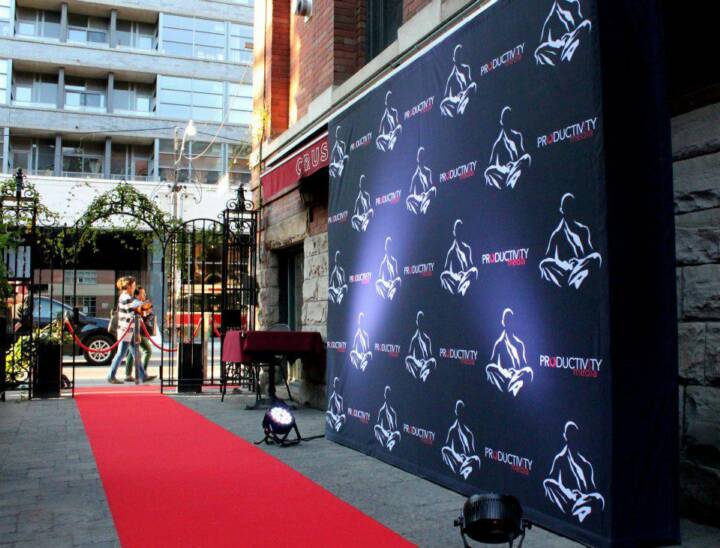 Poway Sign Company media backdrops are high quality and are essential for your next convention or large event. We can help you design your media backdrop or step and repaet banner. Setting up your media back drop is easy and you will love how cool it looks! Media Backdrops in San Diego: A media backdrop can be just what you need for your next press conference, photo shoot or red carpet event. Standard sizes include 8'X8', 8'X10' and 8'X12'. Custom sizes are available too.
Advertising is essential in getting new customers. One of those ways is displaying Media Backdrops. This is a diplay that is large and in the background, that's why it's called a "backdrop." It's hard to miss and attracts the attention of new customers.
Custom made backdrops can have many features and high quality graphics. When done correctly these features will grab your customers eye! They are pretty easy to set up and take down.
Features
Easy set up , like our pop up displays
Custom sizes available
Curved or straight media backdrop
Custom fabrics and graphics
Made using high quality
No tools required